With over 30 years of experience, Mia Mind Music provides music promotion and record label services for both signed and unsigned artists as well as record companies. You'll reach a wider audience and have your music heard. We're here to help you succeed. See below a full list of our services.
*For more information about our services and prices, call our toll free line (
800 843 8575
) or
click here
to contact us*
RADIO CAMPAIGNS
Our radio promotion service is able to target over 2000 surveyed radio stations (BDS, MediaBase, FMQB, NACC) across the United States and Canada with our client's music.
Campaign packages begin at $900.00 per four-week period.
---
PRESS CAMPAIGNS
Our press campaigns include creating and distributing press releases, obtaining features, reviews or articles about our clients and/or their sound recordings with our various press contacts (Magazines, Newspapers, Webzines, Blogs…) and arranging interviews.
Campaign packages are $1,200.00 for every four weeks of service.
---
CONCEPT MUSIC VIDEOS
We utilize stock footage to create conceptual music videos. In the process, you save a ton of time and money. It is an inexpensive alternative to commissioning full-blown videos, often with greater potential to go viral too (check out our video portfolio).
Cost starts at $900.00.
---
PROMOTIONAL VIDEOS
High-quality engaging videos to promote your music, label or business. We'll provide 15 and 30 seconds versions which you may use for online advertising, stream on your social media platforms, and/or as a professional presentation to others in the entertainment industry (check out our video portfolio).
Cost: $900.00.
ALBUM/SINGLE ARTWORK DESIGN
We offer graphic design services to create cover artwork for your audio recordings, either for packaging purposes (CDs/Vinyl/DVDs) or for online use only (check out our artwork portfolio). If requested we can also provide assistance with finding the right disc duplication, printing and packaging service for your needs.
Cost: $90.00/hr.
---
ONLINE ADVERTISING
We offer various Internet advertising options that yield tangible results at cost-effective prices. Advertise your music on any of the music streaming platforms (Spotify, iTunes/Apple Music, Soundcloud…), your Facebook Artist page, Youtube video or shows utilizing display ads that run all over the web. Employing collected data to create algorithms based on demographics, music interests, and other online behaviors, helps us target potential viewers for your work. We will provide bi-weekly reports.
Campaigns begin at $1,100.00/4 weeks.
---
MANAGING & CONSULTING
We offer managing and consulting services by retainer, with no contractual commitment, for independent artists and record labels. You will benefit from our experience, expertise and connections to oversee all the day-to-day activities involved in what is required to successfully and profitably guide and grow your venture. With over 30 years in the industry, and accumulating multiple gold and platinum record awards, Mia Mind Music has a high degree of music business credibility. With our experience, we can advise and represent you in all aspects of your music career.
Cost: $500/week (minimum of 4-week engagement).
---
ONLINE RADIO STATION CREATION
You can have your own internet radio station. This service includes creating an account for an internet broadcasting platform which would yield data showing listening sessions and total listen hours, uploading the station's first program (provided by the client), obtaining a domain name and web hosting account for a station web site as well as designing its initial layout, providing a Facebook page and initial layout, establishing an email account for the station and submitting an application for registration with an entertainment industry recognized radio monitoring organization for the station.
Cost: $4,000.00.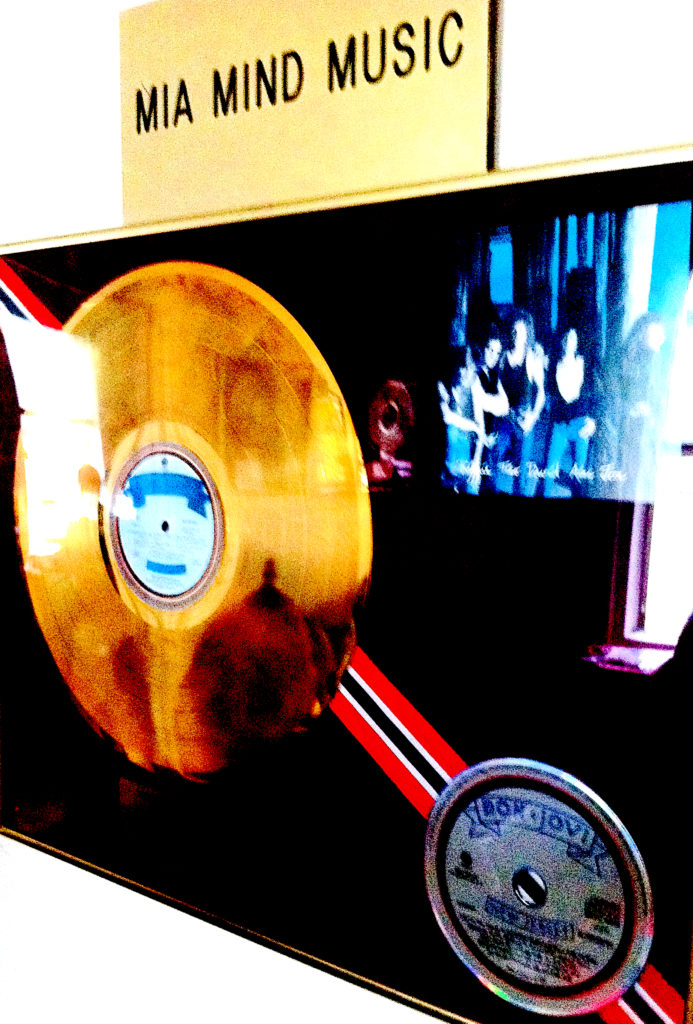 TOUR MERCHANDISE
Includes setting-up, designing and manufacturing of posters, stickers, T-shirts, hats , posters, or other items with a client's imprinted name, image or logo on the item (check out our artwork portfolio).
Prices will range according to item, design, and quantity.
---
SOCIAL MEDIA MANAGEMENT
Designed to keep your social media presence always active and updated while keeping your audience engaged, interested and well informed about any events or news concerning your musical career and project(s).
Packages are $1,500.00 for every four weeks of service.
---
MUSIC DISTRIBUTION
Music Distribution is offered globally for your music through our internet aggregator associates. We not only provide a pipeline for placement of your music with major music streaming services such as Spotify, Apple Music, Tidal, Amazon Music, etc., but we are also able to open the way to make your music available on major digital retailers such as iTunes, Google Play, Deezer and many more.
Cost: a one-time fee of $500.00 per release.
---
GENERAL PRODUCTION SERVICES
Additional services to supplement any of the above-described services. For example, radio edits, physical retail one-sheet set-up & design, Gracenotes CD data input, Internet banners creation, digital audio file conversion as well as web site or Social Media page design and update(s) (check out our artwork portfolio).
Cost: $90.00/hr.
---
INTERNET SERVICES
Setup and design of websites, site updates, tracking and promoting sites, and other multi-media services.
Beginning at $800.00 for a basic site.