Mia Mind Music boasts over 30 years of experience in providing top-quality music promotion and record label services to signed and unsigned artists, as well as record companies. Our services are designed to help you reach a broader audience and get your music heard by as many people as possible. We are committed to helping you achieve success in your musical career, and we offer a wide range of services to help you accomplish your goals. Please take a look below for a comprehensive list of the services we offer that can help improve your music's visibility and reach.
*To learn more about our extensive range of services and competitive pricing, please call us at
201 656 5458
,
email us
, or
send us a text message
to easily get in touch with us. We are always happy to discuss your musical needs and help you determine the best way forward. Contact us today to take the next step in growing your musical career!*
RADIO CAMPAIGNS
Mia Mind Music's radio promotion service enables targeted distribution of your music to over 2000 surveyed radio stations, including commercial, community, college, and public radio stations in both the United States and Canada. We'll help get your music heard by a broader audience.
---
PRESS CAMPAIGNS
Our press promotion campaigns include creating and distributing press releases, securing features, reviews, and articles about your music or sound recordings with various press contacts, such as magazines, newspapers, webzines, blogs, and arranging interviews to boost your exposure.
---
CONCEPTUAL AND LYRIC MUSIC VIDEOS
Our team employs the latest technology, including stock footage stock photography and AI image generation, to produce visually striking and imaginative conceptual and/or lyric music videos that bring your music to life. This approach not only saves you time and money but also provides an affordable alternative to commissioning traditional, full-blown videos. Plus, the unique style of these videos has a higher chance of going viral and attracting more viewers to your music (check out our video portfolio).
---
Tiktok/Reel/Youtube Short Videos
Looking to promote your music, label or business with visually striking and fun short-form vertical videos? Our team specializes in creating engaging TikTok, Reel, and YouTube shorts that capture the essence of your brand and grab the viewer's attention. Whether you want to showcase a new single or product, build your brand image, or create a viral sensation, we've got you covered. Let us help you create content that stands out from the crowd and gets noticed (check out our video portfolio).
PROMOTIONAL VIDEOS
At Mia Mind Music, we create high-quality promotional videos to help promote your music, label, or business. We'll provide 15 and 30-second versions that you can use for online advertising, stream on social media, or as a professional presentation to others in the entertainment industry, so check out our video portfolio.
---
ALBUM/SINGLE ARTWORK DESIGN
We provide graphic design services to create eye-catching cover artwork for your audio recordings, ideal for packaging purposes (CDs/Vinyl/DVDs) or for online use only (check out our artwork portfolio). If required, we can also assist you in finding the right disc duplication, printing, and packaging service to suit your needs.
---
ONLINE ADVERTISING
We offer a range of cost-effective Internet advertising options that deliver tangible results. Advertise your music on popular music streaming platforms such as Spotify, iTunes/Apple Music, and SoundCloud, your Facebook Artist page, YouTube video or shows using display ads that run all over the web. Our approach utilizes data to create algorithms based on demographics, music interests, and other online behaviors, allowing us to target potential viewers for your work. We will provide bi-weekly reports to track campaign progress.
---
MANAGING & CONSULTING
Our managing and consulting services are available on a retainer basis, with no contractual commitment, for independent artists and record labels. With over 30 years of experience in the music industry, and multiple gold and platinum record awards, Mia Mind Music has a high degree of music business credibility. We can advise and represent you in all aspects of your music career, including overseeing day-to-day activities required to guide and grow your venture.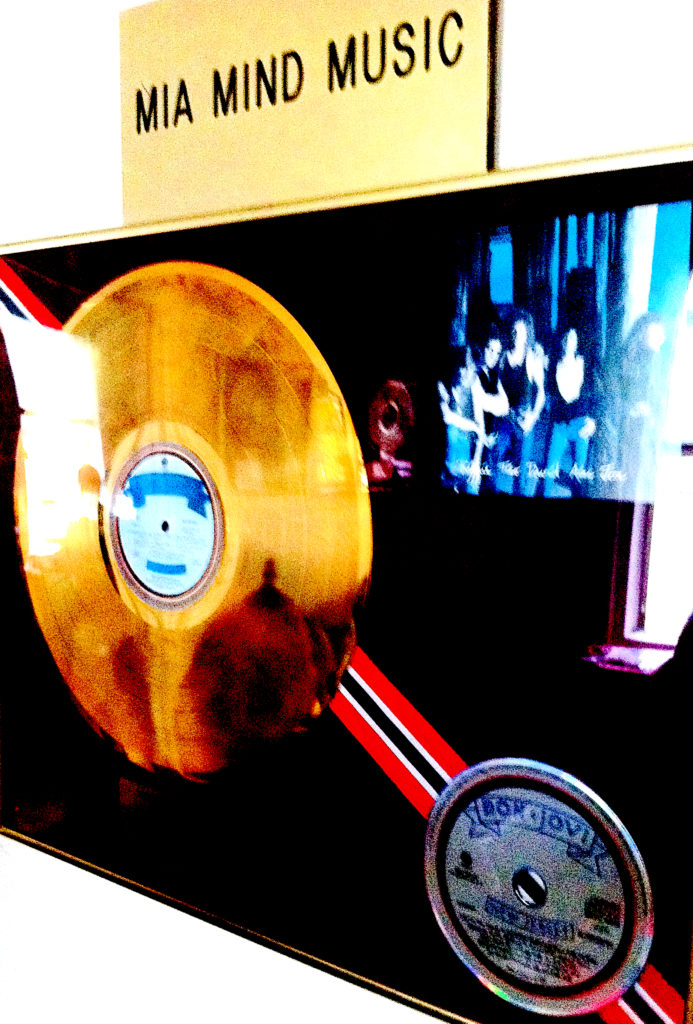 TOUR MERCHANDISING
Our tour merchandising service offers everything you need to create eye-catching and memorable merchandise for your next tour. From designing and manufacturing T-shirts, hats, stickers, posters, and other items with your unique imprint or logo (check out our artwork portfolio), we've got you covered. Prices vary depending on the item, design, and quantity. Contact us for a personalized quote.
---
SOCIAL MEDIA MANAGEMENT
Our social media management service is designed to keep your social media presence always active, engaging, and updated. We help you keep your audience informed and interested in your music career and projects.
---
MUSIC DISTRIBUTION
Our music distribution service allows you to share your music globally through our internet aggregator associates. We provide a pipeline for placement of your music with major music streaming services such as Spotify, Apple Music, Tidal, Amazon Music, and more. We can also help you make your music available on major digital retailers such as iTunes, Google Play, Deezer, and more.
---
ONLINE RADIO STATION CREATION
Looking to have your own internet radio station? Our online radio station creation service includes creating an account for an internet broadcasting platform, uploading your station's first program (provided by the client), obtaining a domain name and web hosting account for your station's website, providing a Facebook page and initial layout, establishing an email account for the station, and submitting an application for registration with an entertainment industry recognized radio monitoring organization.
---
GENERAL PRODUCTION SERVICES
We offer additional services to supplement any of the above-described services. Our team can provide radio edits, physical retail one-sheet set-up and design, Gracenotes CD data input, internet banner creation, digital audio file conversion, as well as website or social media page design and updates (check out our artwork portfolio).
---